For Those Who Appreciate All Kinds Of Art!
Kings Art Gallery is a leading fine art gallery established in Jerusalem in 1995. With over 20 years of experience, Kings Gallery strives to collect and sell the highest quality historic and contemporary International art. The gallery specializes in artists from the early period of the 1920's. In addition, The gallery has a large variety of original works and lithographs by leading contemporary Jewish, Israeli, and International artists too. Furthermore, Kings Gallery features leading up-and-coming young artists who will definitely be prominent names in the next few years.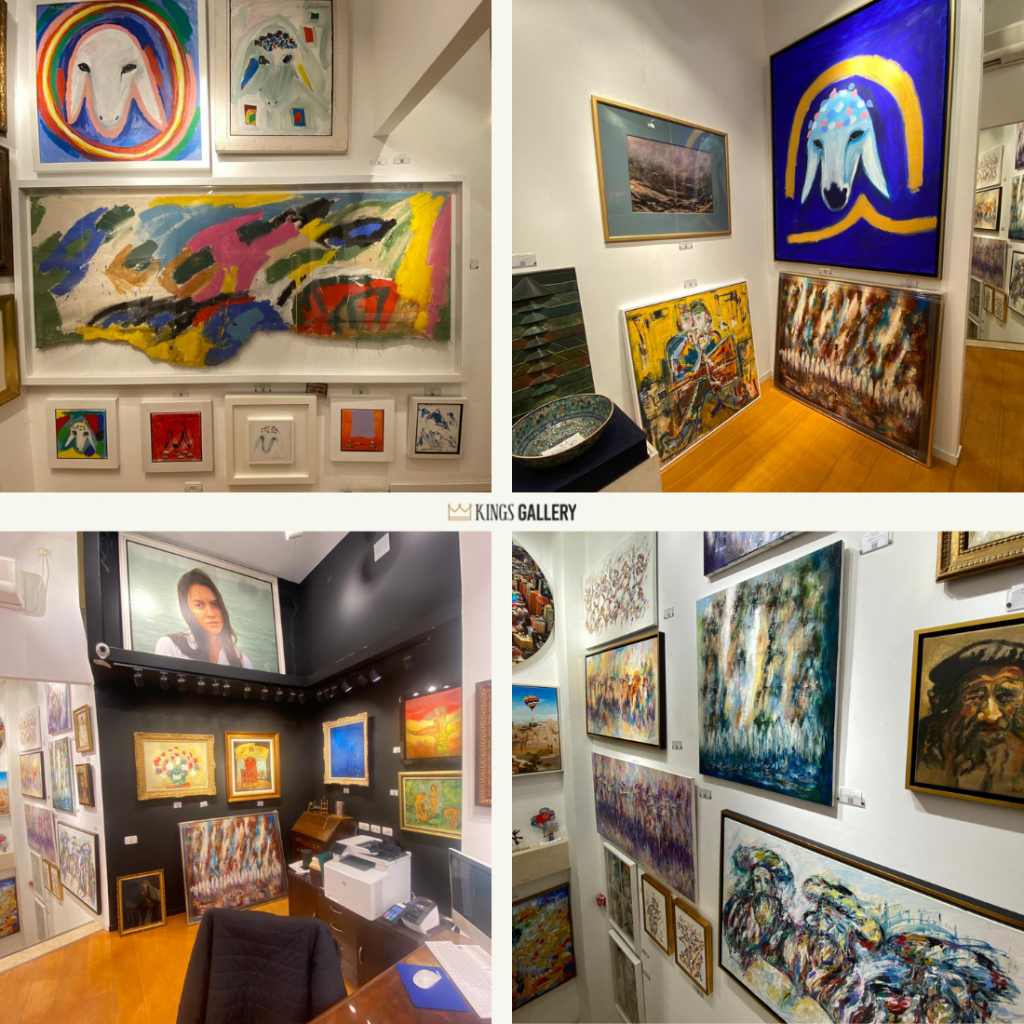 Search by Artwork or Artist 
Collection of Zvi Malnovitzer is *Exclusively* available only at Kings Gallery in Jerusalem, Israel
Zvi Malnovitzer is an expressionist contemporary Israeli artist. Born to Haredi family. He has created a unique style, that combines the secular with religious. His main themes are: Haredi Judaism, Holocuast and Exile, daily life scenes. The art of Malnovitzer is inspired by the portraits of Rembrandt van Rijn (1606–1669) and the Romanticism of Francisco de Goya (1746–1828). In many of his paintings eyes of the heroes are particularly expressive telling the challenging stories to spectators.
Zvi Malnovitzer Collection
Our collection currently consists of more than 1,000 paintings and artworks dating from ancient times to modern period.
What Makes Kings Gallery Different?
If you're an art lover, then you clearly know that there are tons of different galleries out there. But, what makes ours different? Here at our gallery, we pride ourselves on our wide selection of paintings, sculptures. In addition, pieces from both up-and-coming and established artists. Also, We offer a relaxed and welcoming atmosphere – come in and browse without feeling pressure to buy anything. Without a doubt, if you do find something you like, our knowledgeable staff is always happy to answer any questions you might have. So, why not pay us a visit the next time you're in the market for some new art? You just might be surprised at what you find!